Girona Training Camp
Pre-season training camp professionally guided and supported in the heart of Catalonia
Girona has become the established hub of the professional cycling community, and not without good reason. The area offers a favourable climate, predominantly traffic-free roads and a wide variety of excellent training routes. With rolling terrain in the foothills of the Pyrenees, the region also boasts a spectacular Mediterranean coastal road, making it perfectly suited to banking those early season kilometers.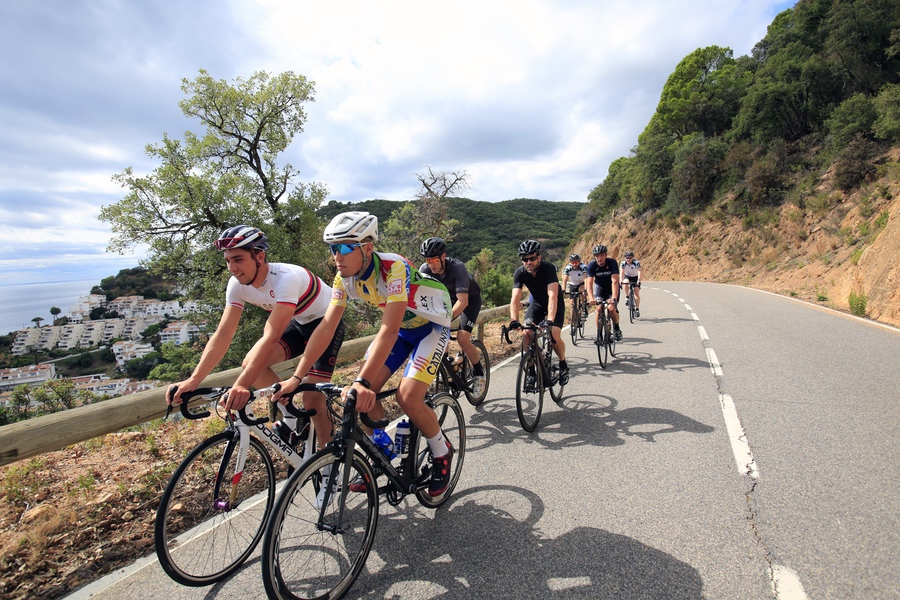 This four day training camp provides the ideal environment to kickstart your season. With this in mind the majority of the rides will be conducted at endurance intensity with the addition of some controlled efforts. Ride distances will range from 110 – 150km per day on training routes established by the local pros.
We will also be joined by Darren Barclay, a registered dietician.  Darren has more than 10 years of experience working with sports people and individuals with active lifestyles.   Using bio electrical impedance equipment, Darren will take personalised measurements for each client and provide a bespoke hydration and nutrition strategy for your  rides.
Our base camp is a modern, urban four star hotel in "Les Pedreres", a well-known residential area in Girona that features superb views across the city and surrounding countryside. The Plaza Catalunya, Muralla Carolingia (the city wall, unique in Europe) and Girona Cathedral are a few minutes walk away.
The Price Includes
Private airport transfers
Four star hotel accommodation
Assistance to assemble & pack your bike
All meals and sports nutrition
Professional mechanic
Experienced guides & staff
Professionally equipped support vehicles
Complimentary products for use on the trip
Client to staff ratio of 4-1